Lead Cybersecurity Engineer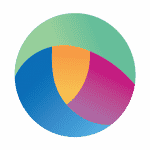 Always Connecting, Always Evolving.
TECHEAD is seeking qualified applicants for the following Direct Hire position – Lead Cybersecurity Engineer / Aberdeen MD – (JOB-18967). If you are looking for a new opportunity and this position looks to be a fit, please apply to see the TECHEAD difference that has made us successful for 30+ years!
You can find more about our team and values by checking us out at TECHEAD.com or on Glassdoor

Job Description:
Techead is in search of a seasoned Cyber Security Engineer lead for one of their mission-driven clients who is currently hiring directly for this role. Please see the below job description for more information on this fantastic opportunity. 
Job – 18967

Cybersecurity Engineer – Lead 

Direct Hire

Onsite in Aberdeen, MD

Active TS/SCI (SI/TK) w/ CI poly minimum
Experience:
– Serves as the on-site lead for the cybersecurity engineers. Responsible for team tasking, deliverables, and managing project artifacts.
– Strong demonstrated collaboration skills and ability to work across multiple organizations to realize a common mission-focused objective.
– Knowledge of current and new cyber/IT systems architectures, life-cycle processes, integration and interoperability, design operations and configuration, facilities, practices, and methodology across the Government, private industry, and academia. Ability to advise other IT experts throughout the agency or in other agencies on a variety of situations and issues that involve applying or adapting new theories, concepts, principles, standards, methods, or practices.
– Designs enterprise and systems security throughout the development lifecycle; translates technology and environmental conditions (e.g., Federal Law, Intelligence Community (IC), DoD regulations and policies.) into security designs and processes.
– Design, develop and implement enclave security requirements in accordance with applicable Intelligence Community, DoD, and Army cybersecurity and Information Assurance (IA) regulations, policies, and organizational security policies) in Information Systems (ISs). ISs include Cross Domain Solution Suites (CDSS), Tactical, Cloud, On-Prem, etc., within the program's portfolio.
– Provides subject matter expertise and analysis to bridge the gap between high-level security requirements and policies and ensures their integration into information technology component products and information systems through purposeful security design or configuration.
– Provide security consultation/guidance and engineering to PM product owners, customers, system owners, and developers, and maintain security process coordination within the Department's lifecycle management and governance process
– Develop/integrate cybersecurity designs for systems and networks with multilevel security requirements or requirements for the processing of multiple classification levels of data primarily applicable to government organizations (e.g., UNCLASSIFIED, SECRET, and TOP SECRET).
– Employ secure configuration management processes. Drafts develop and update CM process and procedures.
– Ensure acquired or developed system(s) and architecture(s) are consistent with the organization's cybersecurity architecture guidelines.
– Perform security reviews, identify gaps in security architecture, and develop a security risk management plan. Ensure acquired or developed system(s) and architecture(s) are consistent with the organization's cybersecurity architecture guidelines.
– Develops and maintains applicable artifacts to support ISs A&A RMF requirements. Works with the Assessment and Authorization (A&A) team to maintain RMF BOE to support the Authority to Operate (ATO) and meet all FISMA obligations.
– Must be willing to travel, as needed, up to 25%.
Education:
MS (see note 1) plus 10 or more years of directly related experience; OR BS (see note 1) plus 15 or more years of directly related experience.
Note 1: Computer Science or a related field (e.g., General Engineering, Computer Engineering, Electrical Engineering, Systems Engineering, Cyber Security, Information Technology, Information Security, and Information Systems) degree required
Security Clearance Level:

-Active TS/SCI (SI/TK) w/ CI poly minimum
TECHEAD's mission is to make our on-site associates successful by placing them in the right environment so they can grow and prosper. How we treat and respond to our clients and employees is a reflection of who we are and makes us stand out from the rest. Keeping our business focused on building and maintaining relationships with our employees and clients is the key to our success. We won't strive for anything less.
TECHEAD provides equal employment opportunities (EEO) to all employees and applicants for employment without regard to race, color, religion, gender, sexual orientation, gender identity or expression, national origin, age, disability, genetic information, marital status, amnesty, or status as a covered veteran in accordance with applicable federal, state and local laws governing nondiscrimination in employment in every location in which the company has facilities. This policy applies to all terms and conditions of employment, including, but not limited to, hiring, placement, promotion, termination, layoff, recall, transfer, leaves of absence, compensation, and training.
For more information on TECHEAD please visit www.techead.com.
No second parties will be accepted.