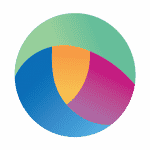 Always Connecting, Always Evolving.
TECHEAD is seeking qualified applicants for the following Permanent position – VDC Technician / Tysons VA – (JOB-19449). If you are looking for a new opportunity and this position looks to be a fit, please apply to see the TECHEAD difference that has made us successful for 30+ years!
You can find more about our team and values by checking us out at TECHEAD.com or on Glassdoor

Job Description:

Job Title: VDC Technician
Direct Hire

On-site 100%

Local Candidates Only

Tysons Corner, VA
Can NOT work C2C



Our client is looking for a VDC Technician in the Northern Virginia area.  In this role, as part of a multidisciplinary team, you will be responsible for developing, integrating, and developing project design deliverables. These documents include drawings, 3D models, design coordination
Essential responsibilities and activities include but are not limited to:
Familiarity with relevant codes and standards such as the National Electrical Manufacturers Association (NEMA), National Electric Codes (NFPA 70 and 70E), National Standards Institute (ANSI), National Fire Protection Association (NFPA), International building/Electrical Code (IBC/IEC), IEEE 141 and 242 and other industry standards documents as part of design and installation efforts.
Able to produce 2D and 3D design drawing to LOD 400 level to support field installation and MMEP manufacturing processes from the engineering drawings.
Assist in the development of installation details of construction materials and equipment.
Knowledge and understanding of the information requirements to produce all electrical design deliverables.
Able to begin mentoring and provide guidance to lower level staff as well as lead design teams to complete small projects.
Ability to accurately estimate completion percentage of assigned tasks.
Knowledge and application of company BIM/CAD drafting standards.
Ability to coordinate with multi discipline design teams to resolve routing and placement conflicts
Minimum Position / Candidate Requirements
5+ Years of VDC and design experience
Experience in mission critical datacenter design and/or industrial process power design
Strong oral, written and presentation Skills.
Ability to present to a group of peers and engineering leaders.
Demonstrate working with multidisciplinary and cross functional teams.
Demonstrated time management and organization skills working independently to meet deadlines and quality objectives.
Demonstrate/Produce drawings in AutoCAD/Revit Applications
Strong MS Excel, Word and PowerPoint Skills.
Ability to travel domestically and internationally up to 15% of the time..
Physical Requirements
Ability to pass a drug test
Must be able to sit in a normal seated position for extended periods of time
Must be able to view a computer screen for extended periods of time
Possessing good vision (may be corrected vision)
Ability to communicate
Must have finger dexterity in order to manipulate objects with fingers rather than whole hands or arms, for example, using a keyboard, including significant fine finger dexterity
Maintaining effective audio-visual abilities and perception needed for: making observations, reading and writing, communicating with others, operating assigned equipment according to safety standards
Focusing on complex tasks for extended periods of time
Walking, standing or sitting for prolonged periods of time
Pushing, pulling or lifting equipment or supplies routinely encountered in an office environment
At times, required to access work areas that are accessible only by O.S.H.A. approved site construction ladders or stairs that are under construction
TECHEAD's mission is to make our on-site associates successful by placing them in the right environment so they can grow and prosper. How we treat and respond to our clients and employees is a reflection of who we are and makes us stand out from the rest. Keeping our business focused on building and maintaining relationships with our employees and clients is the key to our success. We won't strive for anything less.
TECHEAD provides equal employment opportunities (EEO) to all employees and applicants for employment without regard to race, color, religion, gender, sexual orientation, gender identity or expression, national origin, age, disability, genetic information, marital status, amnesty, or status as a covered veteran in accordance with applicable federal, state and local laws governing nondiscrimination in employment in every location in which the company has facilities. This policy applies to all terms and conditions of employment, including, but not limited to, hiring, placement, promotion, termination, layoff, recall, transfer, leaves of absence, compensation, and training.
For more information on TECHEAD please visit www.techead.com.
No second parties will be accepted.