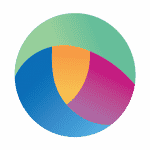 Always Connecting, Always Evolving.
TECHEAD is seeking qualified applicants for the following Direct Hire position – Database Administrator / Chesapeake VA – (JOB-19668). If you are looking for a new opportunity and this position looks to be a fit, please apply to see the TECHEAD difference that has made us successful for 30+ years!
You can find more about our team and values by checking us out at TECHEAD.com or on Glassdoor

Job Description:

Database Administrator – Microsoft
Our client is seeking a talented and seasoned Database Administrator to supervise our expansive database infrastructure. This role will oversee the management of over 100 Microsoft SQL databases supporting over 50 applications throughout the enterprise, drive the progress of our Master Data Management (MDM) project, and provide supervisory direction to data analytics endeavors citywide. The ideal candidate will possess profound expertise in database management, leadership qualities, and a vision to optimize and steer data analytics operations.
Key Responsibilities:
Supervise, manage, and ensure the optimal performance of over 100 Microsoft SQL databases.
Drive the strategic direction and execution of the Master Data Management (MDM) project.
Provide leadership to junior database administrators and data analysts, fostering a culture of continuous learning and performance excellence.
Develop and enforce database standards and procedures, ensuring data integrity, security, and optimization.
Collaborate with IT and business stakeholders to support data-related initiatives and projects.
Design, implement, and oversee backup, fault tolerance, and disaster recovery procedures for SQL databases.
Monitor database performance, implement changes and apply new patches and versions when required.
Keep abreast of latest database and data analytics trends to ensure the company is leveraging the most current technologies and methodologies.
Lead initiatives to enhance database performance, scalability, and reliability.
Work closely with data architects and other stakeholders to align projects with business objectives.
Education Qualifications
Required Qualifications

VOCATIONAL/EDUCATIONAL REQUIREMENT:his This position requires any combination of education and experience equivalent to a bachelor's degree in computer science, or a related computer information systems, or a closely related field

EXPERIENCE REQUIREMENT: In addition to satisfying the vocational/education standards, this class requires a minimum of four years of related, full-time equivalent experience.

SPECIAL REQUIREMENTS: Employees may be expected to work hours in excess of their normally scheduled hours in response to short-term department needs and/or City-wide emergencies. Emergency operations support work and work locations may be outside of normal job duties.

Preferred Qualifications

·                                                                                                                            Bachelor's degree in Computer Science, IT, or a related field. Master's degree is a plus.

·                                                                                                                            Minimum of 7 years of experience as a Database Administrator, with at least 3 years in a senior or supervisory role.

·                                                                                                                            Proficiency in Microsoft SQL Server administration, including advanced configurations, clustering, mirroring, and replication.

·                                                                                                                            Familiarity with Master Data Management (MDM) principles and tools.

·                                                                                                                            Experience with data analytics tools and techniques.

·                                                                                                                            Strong leadership and mentorship capabilities.

·                                                                                                                            Ability to work effectively with both technical and non-technical stakeholders.

·                                                                                                                            Demonstrated problem-solving skills with a focus on ensuring data accuracy, accessibility, and security.

·                                                                                                                            Excellent written and verbal communication skills.

·                                                                                                                            Familiarity with cloud platforms and services is a plus.
TECHEAD's mission is to make our on-site associates successful by placing them in the right environment so they can grow and prosper. How we treat and respond to our clients and employees is a reflection of who we are and makes us stand out from the rest. Keeping our business focused on building and maintaining relationships with our employees and clients is the key to our success. We won't strive for anything less.
TECHEAD provides equal employment opportunities (EEO) to all employees and applicants for employment without regard to race, color, religion, gender, sexual orientation, gender identity or expression, national origin, age, disability, genetic information, marital status, amnesty, or status as a covered veteran in accordance with applicable federal, state and local laws governing nondiscrimination in employment in every location in which the company has facilities. This policy applies to all terms and conditions of employment, including, but not limited to, hiring, placement, promotion, termination, layoff, recall, transfer, leaves of absence, compensation, and training.
For more information on TECHEAD please visit www.techead.com.
No second parties will be accepted.