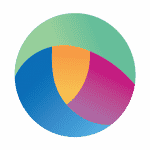 TECHEAD
Always Connecting, Always Evolving.
TECHEAD is seeking qualified applicants for the following Contract-to-Hire position – Business Analyst / Telecommute VA – (JOB-18344). If you are looking for a new opportunity and this position looks to be a fit, please apply to see the TECHEAD difference that has made us successful for 30+ years!
You can find more about our team and values by checking us out at TECHEAD.com or on Glassdoor

Job Description:

Business Analyst | 18344

Contract – 1 year – Could convert – VA, MD, SC, GA, FL, TX, IN, TN

Remote
Responsibilities:
Eliciting and documenting requirements. Interacting with customers with the intention of understanding and documenting their requirements. This includes translate them into details, that developers can able to understand as well as translating the emerging question from the developers into details that stakeholders can able to understand. The key skill required for this portion of the process is the ability to refine the requirements of the project sponsors and owners into a consistent, single vision.
 
 
Functional Requirements and Non-Functional Requirements. Determination of what the project should do and how the project should work. In the terms of Business Analysis, these are referred to as functional (What the project should do) and non-functional (how the project should work) requirements. The functional, as well as non-functional requirements, serves a role in mentioning the abilities of the completed service or product. As the categories are matured, greater importance is provided to the non-functional requirements. The main reason for this is that once the product attains its place in the real environment, you can start developing on what it ensures to raise its value.
 
 
Risk analysis and management. Identify, analyze, and evaluate the risks that negatively affect the product outcome. The sufficient controls are not already in place, business analysts develop plans for avoiding, reducing, and modifying the risks, and when necessary, implement these plans. Risk management is an ongoing activity. Continuous consultation and communication with the stakeholders helps to both identify new risks and to monitor the identified risk in the product. 
 
 
Support the Project Implementation – If there are problems that come up at the time of implementation, which cause some new additional needs to be addressed. This support could involve enabling a problem-solving meeting to identify how certain business requirements can be met provided newly identified technology constraints.
 
 
Technical Writing, Decision Making & Problem Solving. Building of business requirements specification, as well as other phases of documentation. They are in need to develop informative, coherent, and usable documents for professional success. When it comes to decision making, there are several formalized techniques are available, including decision matrix, which can support to make business-appropriate, quality as well as defendable decisions, which can support to offer the best service for the internal clients and enhance the performance. As similar to decision making, there are several formalized problem-solving techniques like Brainstorming and Five Whys, which can support to identify the root cause of a problem and define powerful solutions.
 
 
 
User Acceptance Testing – Ensuring that the product is functioning well as it is designed for, in addition to ensuring the product delivered satisfies the user requirements is one of the most vital responsibilities of the Business Analyst. User Acceptance Testing is the only possible and accepted way to ensure this. While the product in the development as well as deployment stages, Business Analysts should actively function on developing user-testing scenarios via testing approaches. The best indication of user acceptance is that the product will offer the expected result.
 
Skills:
Exceptional ability to position and "sell" solutions that are reasonable, actionable, and cost-effective, including the ability to properly gauge the requirements and "plug" the appropriate solution.
 
 
Forward-thinking and resourceful to skirt red tape and ensure solutions are brought to fruition and requirements are closed properly.
 
 
Ability to problem solve and apply methodologies such as Unified Modeling Language and Rational Unified Process, to prepare detailed specifications using case statements and related documentation
 
 
 
People skills, with the ability to engage diplomatically with stakeholders and communicate changes that may not be aligned with the original expectations
 
 
Knowledge of proper requirements specification and development, such as process/functional requirements definition methods, JAD/RAD sessions, use case development, process flow diagrams
 
 
Working knowledge of Agile and Waterfall Methodologies
 
A minimum 5 years of experience in the Health Insurance Industry (Payer)
 
A minimum of 5 years of experience in business analysis or a related field.
 
Bachelor Degree
 
 
Preferred:
MBA or equivalent degree
 
 
CBAP or equivalent certification
 
Tools:
Microsoft Office Suite (Outlook, Excel, Word, Project, Visio, Power Point, OneNote)
 
Microsoft Teams
 
SharePoint
 
JIRA
Preferred:

Confluence
Tableau
PowerBI
Pencil
Xplenty
No C2C Candidates
TECHEAD's mission is to make our on-site associates successful by placing them in the right environment so they can grow and prosper. How we treat and respond to our clients and employees is a reflection of who we are and makes us stand out from the rest. Keeping our business focused on building and maintaining relationships with our employees and clients is the key to our success. We won't strive for anything less.
TECHEAD provides equal employment opportunities (EEO) to all employees and applicants for employment without regard to race, color, religion, gender, sexual orientation, gender identity or expression, national origin, age, disability, genetic information, marital status, amnesty, or status as a covered veteran in accordance with applicable federal, state and local laws governing nondiscrimination in employment in every location in which the company has facilities. This policy applies to all terms and conditions of employment, including, but not limited to, hiring, placement, promotion, termination, layoff, recall, transfer, leaves of absence, compensation, and training.
For more information on TECHEAD please visit www.techead.com.
No second parties will be accepted.