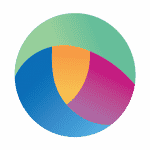 TECHEAD
Always Connecting, Always Evolving.
TECHEAD is seeking qualified applicants for the following Contract position – Customer Service / Richmond VA – (JOB-18746). If you are looking for a new opportunity and this position looks to be a fit, please apply to see the TECHEAD difference that has made us successful for 30+ years!
You can find more about our team and values by checking us out at TECHEAD.com or on Glassdoor

Job Description:
Customer Service

Richmond, VA (Local candidates only)

On-site 8AM – 6PM
1 Year Contract to Permanent
Permanent residents only, no C2C considered. 
Responsibilities:

o This position will work at our call center on the phone and in person at one of our designated branch locations o Inform, Educate, and Advise members, regardless of the individual circumstances.

o Perform transfers, withdrawals, loan payments by transfer and advances from lines of credit by transfer or check. Takes check orders over the phone and processes Credit Card Payments.

o Assist members with the transfer program, payroll deductions, direct deposit, stop payments, account based inquiries, and credit card inquiries.

o Promote the credit union by cross-selling products and services focusing on department goals and member needs. o Handle member inquiries and solves problems.

o Other duties may be required and assigned by the manager.

o Comply with all published DECU & regulatory policies and procedures including, but not limited to, Risk Management policies.

o Complete all required, ongoing enterprise level training including, but not limited to BSA, OFAC, and Information Security.

o Report all Risk Management Policy violations in accordance with policy.
Must have's:

1. Must be able to operate a computer and other office equipment.

2. Must be skilled when working with details such as numbers and names.

3. Must have the ability to effectively communicate with members both verbally and in writing.

4. Must have the ability to consistently provide excellent professional service.

5. Must be able to work in an environment of multi-tasking.

6. Must be able to exercise active listening and problem-solving skills in complex conversations, offering patience and support.
Top nice to have skill:

1. Banking and financial background experience.
Soft skill requirements:

1. Strong work ethic.

2. Adaptability.

3. Time management.

4. Organizational skills.

5. Stress management.
Education and certifications/licensures:

Minimum High School Diploma or GED
TECHEAD's mission is to make our on-site associates successful by placing them in the right environment so they can grow and prosper. How we treat and respond to our clients and employees is a reflection of who we are and makes us stand out from the rest. Keeping our business focused on building and maintaining relationships with our employees and clients is the key to our success. We won't strive for anything less.
TECHEAD provides equal employment opportunities (EEO) to all employees and applicants for employment without regard to race, color, religion, gender, sexual orientation, gender identity or expression, national origin, age, disability, genetic information, marital status, amnesty, or status as a covered veteran in accordance with applicable federal, state and local laws governing nondiscrimination in employment in every location in which the company has facilities. This policy applies to all terms and conditions of employment, including, but not limited to, hiring, placement, promotion, termination, layoff, recall, transfer, leaves of absence, compensation, and training.
For more information on TECHEAD please visit www.techead.com.
No second parties will be accepted.