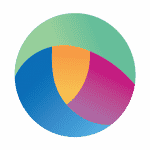 TECHEAD
Always Connecting, Always Evolving.
TECHEAD is seeking qualified applicants for the following Direct Hire position – Electronics Technician / Davenport IA – (JOB-17938). If you are looking for a new opportunity and this position looks to be a fit, please apply to see the TECHEAD difference that has made us successful for 30+ years!
You can find more about our team and values by checking us out at TECHEAD.com or on Glassdoor

Job Description:

Technician II
Location: 
This position can be located in one of the following locations: 
Greensboro, NC; Chantilly, VA; Davenport, IA; or Philadelphia, PA
Overview:
The primary purpose of this position is to serve as an electronics technician responsible for installing, maintaining, and repairing high-end video teleconferencing, audio, and other telecommunications. Installer Level Tech 2 should be familiar with and know how to accomplish the following tasks through on-the-job training and formal certifications for the Technician level. This level employee will have the capability to perform site surveys, develop job plans, demonstrate and follow common safety practices, have the capability to supervise other technicians, and serve as a site superintendent.
Primary Responsibilities: The Technician is responsible for the following duties. 
Perform Site Surveys.

Use blueprints/floor plans to conduct visual site inspections.
Prepare site survey report to include local support facilities for parts, living and rental requirements.

Develop Job Plans.

Determine materials/delivery schedules in conjunction with the project manager.
Develop tool/equipment lists.
Review manpower requirements bid for the job and evaluate. o Calculate completion dates.  
Be able to utilize Microsoft schedule software.

Build Closets.

Determine equipment layouts.
Mount/install backboards. o Mount/install cross-connects.   o Mount/install racks/patch panels.   o Install optical fiber panels/hardware.   o Install entrance facility grounding infrastructure.  
Perform grounding tests.

Install Grounding Infrastructure.  

Know local and National Electrical Code basics. o Install grounding backbones and busbars.  
Perform grounding tests.

Installation of Cable Support Systems.

Install cable support systems to include cable trays, ladder racks, j-hooks, and Bridle/D-rings.

Pulling Cable.

Pull Backbone cable- Bottom-up or top-down, along the path parallel to floor and ceiling.
Pull horizontal cable- in conduit, in the open ceiling, optical fiber cable in innerduct

Core firewall, install sleeves, pull cable, firestop
Organize, form, dress cables-determine length/slack-label cables

Complete IDC terminations, UTP (Krone, BIX, 110, 66), ScTP, STP-A, Cross connect blocks, Patch Panels

Assemble and Install 8-pin modular connectors-coaxial connectors-fiber optic connectors, demonstrate connector color codes.

Splice copper cable and optical fiber (mechanical/fusion).

Copper cable Category 5/5E/6 certification using handheld testers.
Optical fiber single-mode/multimode using light source/power meter and OTDR. o Use tone test set, volt-ohm meter- diagnose open, shorted crossed, and split pairs-active circuits

Diagnose and correct copper and optical fiber problems.
Troubleshoot commonly installed AV and security systems.

Identify active circuits and implement a cutover.

Local Area Networks.
Demonstrate knowledge of LAN topologies (Ethernet, token ring). LAN ANSI/TIA/EIA cabling standards.  LAN components (Servers, hubs, routers, bridges)  
Audio Visual/Security. o Demonstrate knowledge of multi-classification Audio Visual systems.
Administrative Tasks.

Document test results.
Document "as built's". o Complete daily reports. 
Order/inventory materials.

Remain Current on Industry Practices.

Attend training/safety meetings. o Read industry journals/magazines.   o Join professional trade organizations.  
Keep up with standards and codes.
Demonstrate common safety practices IAW, Unicom Government safety manual, and OSHA regulations.
Standard Codes.
Demonstrate knowledge of ANSI/TIA/EIA-568-A, 569-A, 606,607, and the National Electric Code. 
Installation of overhead projection systems, speakers, microphones, and other functions as required to meet the needs of the project, following guidelines recommended by Avixa, formerly InfoComm International CTS practices, and other Federal, State, and Local requirements.
Education and/or Experience:
An Associate's degree in Electrical Engineering or other related degree/certification. Experience may be substituted for the degree requirement.
5+ years of experience in AV/IP/Unified Communications experience.
Knowledge, Skills, and Abilities:
Must have demonstrated knowledge of LAN topologies (Ethernet, token ring). LAN/ANSI/TIA/EIA cabling standards. LAN components (Servers, hubs, routers, bridges)
Must have demonstrated knowledge of multi-classification Audio Visual systems. Must have demonstrated safety practices and knowledge of safety standards. 
Must have demonstrated knowledge of ANSI/TIA/EIA-568-A, 569-A, 606, 607, and the National Electric Code.
Must have the ability to train, direct and mentor other technicians and peers. Excellent communication skills Strong troubleshooting capability. 
Certificates, Licenses, Registrations:
Avixa CTS and/or CTS-I certification is required.
Additional industry and manufacturer certifications/trainings such as Cisco, QSC, Crestron, AMX, Biamp, Extron, Networking, Control Systems, and Endpoints are strongly preferred.
Travel Requirements: 
This position requires extensive travel up to 75%. 
Security Clearance: 
SECRET or TOP SECRET Level Required
Must have a current US Government Secret or Top Secret Personnel Security Clearance or be able to successfully complete a U.S. government administered Investigation.
Must be a U.S. Citizen.
Must also be able to maintain a US Government security clearance.
TECHEAD's mission is to make our on-site associates successful by placing them in the right environment so they can grow and prosper. How we treat and respond to our clients and employees is a reflection of who we are and makes us stand out from the rest. Keeping our business focused on building and maintaining relationships with our employees and clients is the key to our success. We won't strive for anything less.
TECHEAD provides equal employment opportunities (EEO) to all employees and applicants for employment without regard to race, color, religion, gender, sexual orientation, gender identity or expression, national origin, age, disability, genetic information, marital status, amnesty, or status as a covered veteran in accordance with applicable federal, state and local laws governing nondiscrimination in employment in every location in which the company has facilities. This policy applies to all terms and conditions of employment, including, but not limited to, hiring, placement, promotion, termination, layoff, recall, transfer, leaves of absence, compensation, and training.
For more information on TECHEAD please visit www.techead.com.
No second parties will be accepted.