IBM Db2 Database Developer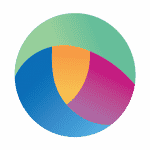 TECHEAD
Always Connecting, Always Evolving.
TECHEAD is seeking qualified applicants for the following Contract position – IBM Db2 Database Developer / Virginia Beach VA – (JOB-17932). If you are looking for a new opportunity and this position looks to be a fit, please apply to see the TECHEAD difference that has made us successful for 30+ years!
You can find more about our team and values by checking us out at TECHEAD.com or on Glassdoor

Job Description:

Database DB2 Analyst /IBM DB2 Developer | 17932

VA Beach, VA

Hybrid preferred – consider Remote

Contract – 1 year +

No C2C Candidates

Description

Techead is looking for an IBM DB2 DBA to help with our client's DB2 needs.  These will include day to day support of the DB2 environment on a hosted z/OS based mainframe.  They are currently upgrading from version 10 to 13 of DB2.  They are about to start a program to migrate our mainframe tax programs to a commercial off the shelf product.  The preferred candidate will be able to take over any DB2 related task as the DBA may be called away to work on other efforts.

 
Qualifications
Minimum 3 Years of Knowledge of DB2 on z/OS, not DB2 for LUW
Knowledge of z/OS Operating System versions: 1.11, 1,13, and 2.4
Able to backup, transfer and restore tables using the standard IBM tools.
DB2-CICS, DB2-MQ
Tools: JCL, ISPF, Omegamon DB2, FileAid
Other database experience including SQL Server 2013 and above Responsibilities
Help migrate with initial upgrade of DB2 V10 to DB2 V12
Offer DBA DB2 support for application development team.
Ensure integrity, availability, and performance of DB2 database systems by providing technical support and maintenance.
Optimize queries to improve batch performance using SQL and JCL
Monitor database performance and recommend improvements for operational efficiency.
Manage and performs capacity planning, space management and data maintenance activities for database system.
Perform database enhancement and modification as per user requirements.
Perform database recovery and backup tasks
Identify and recommend database techniques to support business needs.
Assist in implementation of new features and program fixes in databases.
Maintain database security and disaster recovery procedures.
Perform troubleshooting and maintenance of multiple databases.
Resolve any database issues in accurate and timely fashion.
Monitor databases regularly to check for any errors such as existing locks and failed updates.
Experience in configuring monitoring tools like OMEGAMON
Familiarity with concepts like table move and reorganization of tables to increase performance
Understanding of storage options, tablespaces, indexes, partitioning (table partitioning, hash partitioning, multi-dimensional clustering).
Ability to follow process laid down by vendors for maintaining Databases
Troubleshoot issues and provide support to resolve critical issues affecting the application availability.
Strong analysis and problem-solving skills.
Make sure the documentation is created, maintained and accurate.
Collaborative with strong communications skills, comfortable liaising with the business to understand user needs
Willing to learn and implement existing Database Technologies like SQL Server, RDS etc.
Interacts with Business Development Team to provide technical analysis and implementation solutions for projects with DB components.
Provides support for all DB related issues on an 'as-needed' basis.
SPUFI – Create and run SQL statements against the system catalog as well as user tables
Can create, drop and modify storage groups, tables, indexes, table spaces, referential integrity, plans and packages in collection IDs
Understand z/OS file system, GDGs and can create, run and debug JCL using different imitators and LPARs
Read and maintain documentation on when tables are created, altered and dropped for multiple databases and schemas.
Using windows & 3270 emulation program, the candidate can monitor and fix JCL to complete database jobs. Understand COBOL/DB2 interface.
Can backup and restore tables using backup, restore, export and import. Able to reorganize tables, rebuild indexes, check tables space status, and bring tables spaces back to read /write mode from different altered states.
TECHEAD's mission is to make our on-site associates successful by placing them in the right environment so they can grow and prosper. How we treat and respond to our clients and employees is a reflection of who we are and makes us stand out from the rest. Keeping our business focused on building and maintaining relationships with our employees and clients is the key to our success. We won't strive for anything less.
TECHEAD provides equal employment opportunities (EEO) to all employees and applicants for employment without regard to race, color, religion, gender, sexual orientation, gender identity or expression, national origin, age, disability, genetic information, marital status, amnesty, or status as a covered veteran in accordance with applicable federal, state and local laws governing nondiscrimination in employment in every location in which the company has facilities. This policy applies to all terms and conditions of employment, including, but not limited to, hiring, placement, promotion, termination, layoff, recall, transfer, leaves of absence, compensation, and training.
For more information on TECHEAD please visit www.techead.com.
No second parties will be accepted.