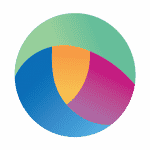 TECHEAD
Always Connecting, Always Evolving.
TECHEAD is seeking qualified applicants for the following Contract position – Payroll Specialist / Telecommute NC – (JOB-16615). If you are looking for a new opportunity and this position looks to be a fit, please apply to see the TECHEAD difference that has made us successful for 30+ years!
You can find more about our team and values by checking us out at TECHEAD.com or on Glassdoor

Job Description:

TECHEAD is currently seeking an experienced Payroll Specialist to join one of our client's Payroll Department. This individual will perform duties related to payroll processing for the client's centralized payroll function using the Workday (WD) or other equivalent software packages. This position is responsible for processing semimonthly payroll while ensuring compliance with the assigned location's unique payroll policies and procedures. The Payroll Specialist will deliver high-quality service to meet Payroll performance and customer service metrics. 
* 6-month contract with potential to extend 

* Fully remote until at least January/until COVID restrictions are lifted – then may be required to come onsite 2-3 days a week in Richmond, VA, Baltimore, MD, OR Charlotte, NC. 

* Permanent residents only; no c/c
As a Payroll Specialist, your tasks will include but may not be limited to:
Ensures timely and accurate processing of semimonthly
is typically assigned primary responsibility for one District and alternate responsibility for four to six additional Districts to provide strong contingency if primary staff are unavailable.
Delivers high quality service to meet Payroll CBAF performance and customer service metrics; ensures compliance with assigned payroll policies and procedures and Payroll CBAF s strict COSO, audit, and information security requirements.
Processes changes received from assigned HR Departments regarding direct deposits, federal, state, & local tax changes, earnings and deductions, wage attachments, etc.
Balances earnings and deduction totals, inspects automated system output, determines and corrects out-of-balance conditions and calculates special payments and adjustments.
Provides payroll accounting data to Corporate Accounting Department within tight timeframes each pay period.
Generates and maintains various confidential payroll reports.
Validates printing of payroll advices and checks.
Verifies payroll transactions prepared by Payroll CBAF staff in charge of other Districts payrolls.
Maintains up-to-date knowledge of multiple Districts unique payroll policies and procedures in order to service more than one District on a regular basis.
Trains new or existing staff when District payrolls are rotated to a different payroll specialist for contingency purposes.
Performs centralized payroll user testing for tax and tools upgrades for Workday or another equivalent software package.
Participates in business continuity planning and testing.
Regularly participates on Payroll CBAF projects and provides input for operational improvements and/or management reports.
Responds to company-wide employee inquiries by telephone and documents resolution
Qualifications: 

– 3-5 years of experience working as a Payroll Specialist 

– Experience with Workday, ADP, or other equivalent software packages

– Experience delivering high-quality service to meet Payroll performance and customer service metrics

– Experience ensuring compliance with assigned payroll policies and procedures

– Experience generating and maintaining various confidential payroll reports 

– Strong experience with MS Office Products 

– Auditing skills and experience are nice to have
TECHEAD's mission is to make our on-site associates successful by placing them in the right environment so they can grow and prosper. How we treat and respond to our clients and employees is a reflection of who we are and makes us stand out from the rest. Keeping our business focused on building and maintaining relationships with our employees and clients is the key to our success. We won't strive for anything less.
TECHEAD provides equal employment opportunities (EEO) to all employees and applicants for employment without regard to race, color, religion, gender, sexual orientation, gender identity or expression, national origin, age, disability, genetic information, marital status, amnesty, or status as a covered veteran in accordance with applicable federal, state and local laws governing nondiscrimination in employment in every location in which the company has facilities. This policy applies to all terms and conditions of employment, including, but not limited to, hiring, placement, promotion, termination, layoff, recall, transfer, leaves of absence, compensation, and training.
For more information on TECHEAD please visit www.techead.com.
No second parties will be accepted.
Apply with Google
Apply with Twitter
Apply with Github
Apply with Linkedin
Apply with Indeed
Stack Overflow