Senior Network / Systems Engineer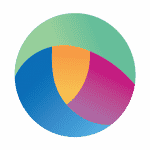 TECHEAD
Always Connecting, Always Evolving.
TECHEAD is seeking qualified applicants for the following Contract position – Senior Network / Systems Engineer / Virginia Beach VA – (JOB-17761). If you are looking for a new opportunity and this position looks to be a fit, please apply to see the TECHEAD difference that has made us successful for 30+ years!
You can find more about our team and values by checking us out at TECHEAD.com or on Glassdoor

Job Description:

Sr. Network / Systems Engineer
~ Contract – Long Term (Continuous renewals)

~ Local candidates Only – Hampton Roads

~ On-Site
Permanent residents local to the Hampton Roads area only, C2C not considered.
TEDCHEAD is seeking a highly experienced Networking / Systems Engineer with a minimum of 10 years of experience for a local Hampton Roads, VA client.
Top Required Skills:
Network Engineering/Design (Experience with Cisco Products – CCNP or equivalent preferred)
Network Administration (Experience with Cisco Products – CCNA or equivalent preferred)
Experience working with network monitoring applications. (Solarwinds, Nagios, etc.)
Experience performing network data capture and analysis with tools such as Wireshark, etc.
Ability to effectively troubleshoot complex network issues (routers and switches)
Ability to produce accurate technical documentation to include network topology maps, implementation plans, migration plans, etc.
MS Windows Server admin and support
Experience with Active Directory Administration
Experience with Network Security Applications
Responsibilities:
Provide maintenance of all current and new future software and hardware
Provide support of field equipment installation, maintenance and troubleshooting as necessary.
Provide effective troubleshooting complex networking issues
Monitor server (physical and virtual)/database/workstation performance (memory/CPU/disc utilization)
Add / delete system users, as well as change user privileges
Provide full system backups and restoration, if necessary
Manage system security policies and procedures
Manage all aspects of monthly meetings
Manage system configuration
Archive data as directed and create reports
Provide Network administration
Implement COTS bug fixes, patches and upgrades
Manage and configure anti-virus software/policies
Add field devices to the system which do not require software modification
Administer the equipment management database
Manage hardware/software maintenance support agreements
System Maintenance Responsibilities:
Provide system software and hardware support to include technical assistance in evaluating and resolving problems.
Provide services to troubleshoot system problems.
Assess problems for necessary intervention with software vendors
Provide services to apply upgrades or patches to installed COTS software
Provide database administration and software modifications to the operational system. Provide database fine-tuning, optimization and maintenance where required
On-call Emergency Maintenance Responsibilities:
Respond within 30 minutes when contacted outside of normal working hours.
Ensure facility is back operational as soon as possible if there is a critical failure with hardware or software related issues.
 Long-term/Planning Responsibilities:
Develop and train staff on system procedures
Provide systems, communications, and capacity planning
Monitor component warranties
Hardware and operating system upgrades
Provide Hardware and software lifecycle management
 System Integration Responsibilities:
Testing, configuration management, and
Troubleshooting software.
Perform relatively minor System Integration duties.
Work in the System Integration area may include writing specifications, preparing drawings, providing procurement support, and installing and configuring equipment.
 Procurement support Responsibilities:
Determine equipment specifications, selection of equipment, and selection of models.
Support in determining if vendor recommendations of equipment meet requirements.
Assist with commercial-off-the-shelf procurement decisions.
Support installation decisions relating to communication media team.
Review vendor proposals/bids/submittals as required.
TECHEAD's mission is to make our on-site associates successful by placing them in the right environment so they can grow and prosper. How we treat and respond to our clients and employees is a reflection of who we are and makes us stand out from the rest. Keeping our business focused on building and maintaining relationships with our employees and clients is the key to our success. We won't strive for anything less.
TECHEAD provides equal employment opportunities (EEO) to all employees and applicants for employment without regard to race, color, religion, gender, sexual orientation, gender identity or expression, national origin, age, disability, genetic information, marital status, amnesty, or status as a covered veteran in accordance with applicable federal, state and local laws governing nondiscrimination in employment in every location in which the company has facilities. This policy applies to all terms and conditions of employment, including, but not limited to, hiring, placement, promotion, termination, layoff, recall, transfer, leaves of absence, compensation, and training.
For more information on TECHEAD please visit www.techead.com.
No second parties will be accepted.