Senior Principal Solutions Engineer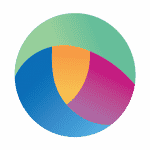 TECHEAD
Always Connecting, Always Evolving.
TECHEAD is seeking qualified applicants for the following Permanent position – Senior Principal Solutions Engineer / Rockville MD – (JOB-18812). If you are looking for a new opportunity and this position looks to be a fit, please apply to see the TECHEAD difference that has made us successful for 30+ years!
You can find more about our team and values by checking us out at TECHEAD.com or on Glassdoor

Job Description:
Techead is currently seeking a Senior Principal Engineer to support Cybersecurity and Infrastructure capabilities and improve upon the existing security capabilities in support of 4 trillion dollars in protected data and assets for a client of ours based out of Rockville, MD. The scope of work will include developing new threat analysis capabilities, and operationalizing existing and new threat vulnerability events, security breaches, and/or malicious attacks while training and supporting our team and customer.
Full-time Direct Hire

Onsite in Rockville, Maryland (flexibility to work remotely once up and running)

Currently hold a public trust level clearance/able to obtain one
Primary Job Functions:

This role will be 75% billable cyber-work and 25% sales engineering with new and existing customers.
You have outstanding verbal and written communication skills. Your presentations and demos for prospects, partners and customers are crisp, informative, and tailored to your audience. The audience will be executives, architects, or operators.
Assist in capturing strategy development through technical leadership, including the creation and marketing of discriminating value propositions.
Assist in the development of the systems integration capabilities across multiple accounts within the business.
Support program management and business development reviews and assist in improving the performance of existing projects as required.
Client Job Functions:

Work as part of a Threat Intelligence team to defend against cybersecurity attacks.
Brief executives on new and potential cybersecurity events that could impact the mission of the client.
Outstanding verbal and written communication skills. Presentations and demonstrations for prospects, partners and customers are crisp, informative, and tailored to your audience.
Identify log and event sources including Active Directory Event logs, Routers, Switches, Firewalls, PCAP/Flow data, DNS, audit and authentication logs, VPN, IDS and other sensor field tools and technologies
Utilize Security Information and Event Management (SIEM) tools to analyze multi-source event logs.
Perform packet capture analysis utilizing Wireshark and vendor analysis tools.
Make recommendations on new threat feeds and tools to help evolve automated threat capabilities as well as aid in forensic and historical investigations
Utilize Splunk dashboards and reports and other capabilities to support the Cyber Security Program
Proficient with Red Hat command line interface
Provide future solutions to cybersecurity and threat analysis services to support incident response and system logging
Experience with Checkpoint and/or Juniper firewalls
Support of the analysis and logging of Firewall events
Initiate, maintain, and support all current and future transfers of log data such as Firewalls, IDS, IPS, DNS, DHCP, Web Proxy, Anti-Virus, and SMTP (IronPort as needed)
Evaluate communication security, data vulnerability, business continuity, and compliance risks along with vulnerabilities/weaknesses in systems
Examine employee compliance with security controls and deficiencies, security policy, processes, and procedures for completeness, and ensure that controls are adequate to protect sensitive information systems
Continuous review, correlation, and reporting on data from multiple new data sources including DLP, Multi-Factor Auth, FireEye, and various systems
Provide additional training services to the staff as requested
Essential Job Requirements:
Education:
Bachelor's in a related field or equivalent years of experience
Splunk, FireEye, Unix/Linux OS, Windows Server OS, Checkpoint, and/or Juniper firewall certifications are a plus
Cybersecurity certification is a plus as well
Required Knowledge/Experience:
Minimum six years of experience evaluating cybersecurity threat actors, capabilities, and techniques to determine appropriate controls, tactics, and techniques to remediate/mitigate known or perceived threats
Experience providing enterprise network cybersecurity
Experience providing support to United States intelligence agencies.
Knowledge in cybersecurity intelligence and operational analysis, including research, correlation, reporting, and dissemination of classified and unclassified products
Operational knowledge of U.S. intelligence processes, cycles, and organizations
Experience in analyzing network/security incidents
Experience analyzing malware
Experience with digital forensics analysis
Experience reviewing and operationalizing Indicators of Compromise including active Advanced Persistent Threats (APT) presence
Preferred Knowledge/Experience:
Splunk, Oracle Enterprise Linux ITSM Frameworks, Checkpoint firewalls, Software Defined Networking, Zero Trust, Azure, AWS
TECHEAD's mission is to make our on-site associates successful by placing them in the right environment so they can grow and prosper. How we treat and respond to our clients and employees is a reflection of who we are and makes us stand out from the rest. Keeping our business focused on building and maintaining relationships with our employees and clients is the key to our success. We won't strive for anything less.
TECHEAD provides equal employment opportunities (EEO) to all employees and applicants for employment without regard to race, color, religion, gender, sexual orientation, gender identity or expression, national origin, age, disability, genetic information, marital status, amnesty, or status as a covered veteran in accordance with applicable federal, state and local laws governing nondiscrimination in employment in every location in which the company has facilities. This policy applies to all terms and conditions of employment, including, but not limited to, hiring, placement, promotion, termination, layoff, recall, transfer, leaves of absence, compensation, and training.
For more information on TECHEAD please visit www.techead.com.
No second parties will be accepted.