Site Reliability Engineer (SRE)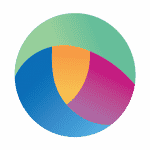 TECHEAD
Always Connecting, Always Evolving.
TECHEAD is seeking qualified applicants for the following Direct Hire position – Site Reliability Engineer (SRE) / Telecommute TX – (JOB-17134). If you are looking for a new opportunity and this position looks to be a fit, please apply to see the TECHEAD difference that has made us successful for 30+ years!
You can find more about our team and values by checking us out at TECHEAD.com or on Glassdoor

Job Description:

Full-time 

50% Travel

Remote

Top Secret Clearance
Techead is seeking an experienced Site Reliability Engineer for a full-time, remote position with a well-funded and profitable start-up in the MLOps space for government clients.
As an SRE, you will use your expertise to deploy the company-created platform to cloud-based, on-premises, and hybrid hardware environments, and to resolve any associated hardware, infrastructure, networking, and access control challenges that arise. 
You will be expected to wear multiple hats, step into vacuums where more work is needed, and you will be given the breadth to explore new technologies that can improve our results.
This role both allows and requires flexibility in work location. You will be tasked with on-site travel to customer locations. When not on-site, you can be based in the Texas headquarters, or in a remote location of your choice.
Potential projects include:
Automation and building infrastructure-as-code for standing up virtual machines and custom Kubernetes clusters in AWS, Azure, GCP, on-premises, or hybrid cloud environments
Definition of networks, subnets, NAT, and other communications infrastructure
Deployment of Kubernetes services, operators, and custom resources through technologies of your choice
Deployment to unclassified, CUI, Secret, and Top Secret networks
Diagnosis and automation of site-specific infrastructure requirements
Opportunity to conduct mission-critical field work
Required Skills: 
4+ years total experience in any IT career field
2+ years relevant experience in the following:

Programming in Python, Bash, or another language such as Scala, Java, or C++
Experience deploying a web-based application to a DoD/IC air-gapped network
Automation and infrastructure-as-code (e.g. Terraform, AWS CloudFormation, Azure Bicep)
Deploying infrastructure in a cloud such as AWS, Azure, GCP, or OpenStack
Kubernetes consumer experience (e.g. deploying applications using Helm charts)
Experience deploying infrastructure to any of the following:

AWS C2S
Azure Government

Azure Government Secret
Azure Government Top Secret

AWS GovCloud

Virtualization and/or containerization solutions including, but not limited to: OpenStack, Kubernetes, Docker, VMware, KVM, HyperV
Kubernetes service provider experience (e.g. deploying Kubernetes services on bare-metal or within AWS/Azure/GCP/OpenStack or another Cloud Service Provider)
Linux server administration
Ansible or another configuration management solution such as Chef, Puppet, or Salt

Active U.S. Top Secret security clearance
Able and willing to travel domestically and internationally 50%, with opportunities to travel more
You'll be able to grow your skills in:
Terraform, Helm, Ansible, kOps
Go, Python, Bash
Kubernetes, Docker
Linux
NAT, VPN
OIDC
AWS, Azure, GCP, OpenStack
TECHEAD's mission is to make our on-site associates successful by placing them in the right environment so they can grow and prosper. How we treat and respond to our clients and employees is a reflection of who we are and makes us stand out from the rest. Keeping our business focused on building and maintaining relationships with our employees and clients is the key to our success. We won't strive for anything less.
TECHEAD provides equal employment opportunities (EEO) to all employees and applicants for employment without regard to race, color, religion, gender, sexual orientation, gender identity or expression, national origin, age, disability, genetic information, marital status, amnesty, or status as a covered veteran in accordance with applicable federal, state and local laws governing nondiscrimination in employment in every location in which the company has facilities. This policy applies to all terms and conditions of employment, including, but not limited to, hiring, placement, promotion, termination, layoff, recall, transfer, leaves of absence, compensation, and training.
For more information on TECHEAD please visit www.techead.com.
No second parties will be accepted.