Site Responsibility Engineer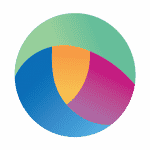 TECHEAD
Always Connecting, Always Evolving.
TECHEAD is seeking qualified applicants for the following Direct Hire position – Site Responsibility Engineer / Telecommute VA – (JOB-16554). If you are looking for a new opportunity and this position looks to be a fit, please apply to see the TECHEAD difference that has made us successful for 30+ years!
You can find more about our team and values by checking us out at TECHEAD.com or on Glassdoor

Job Description:

Site Reliability Engineer (SRE) – Remote
Techead is looking for a strong Site Reliability Engineer (SRE) to join the Operations Center team, within a large local distribution organization. 
We are seeking a Site Reliability Engineer (SRE) to bridge the gap between developers and IT operations who will be dedicated to creating software and improves the reliability of systems in multiple environments, fixing issues, and responding to escalated incidents. The SRE should have a passion for tackling challenges across a spectrum of technologies. This role combines software and systems engineering disciplines with operations to build high-performance, scalable and resilient application systems that adheres to operational standards and principles. SREs are team players who embed themselves within product teams as needed to advance the architecture and performance of software systems and train their peers in topics such as debugging distributed systems, building self-healing applications and continuously improving performance. 
DUTIES AND RESPONSIBILITIES:
Lead by example to instill a culture of continuous improvement and optimization among your counterparts
Responsible for developing, implementing, and optimizing the efficiency of infrastructure as well as the reliability, and scalability of our technology stacks
Assist in establishing requirements, methods and procedures for routine maintenance
Build serverless and containerized systems and services within Azure and Oracle environments
Troubleshoot existing systems to identify errors or deficiencies and develop solutions
Support the application both infrastructure and software
Responsible for platform deployments
Help design, build and maintain configuration management automation and deployment automation with various tool
Implement monitoring and alerting schemes to detect and notify when performance thresholds are not being met
Deployment of applications with technologies such as Spring Boot, Kubernetes, Tomcat, Apache, and nginx or others.
Build auto-scaled systems with Kubernetes, Jenkins, and Ansible.
Tune server and application-level performance monitoring and alerting
CI/CD build pipeline with Jenkins and Artifactory
End to end infrastructure capabilities
Integrations troubleshooting
Major Incident Response
Disaster Recovery Planning
Performance Management
Provide and maintain system documentation.
Maintain best practice for OS, network, and application hardening.
Continual evaluation of processes and technologies we use and suggesting areas for improvement
Excellent written and verbal English communication skills
ADDITIONAL JOB DUTIES AND RESPONSIBILITIES:
Release Engineering
    -Continuous Integration
    -Tools for testing automation
    -Continuous Deployment and zero downtime principles
    -Develop services and tooling that facilitate high quality releases
Automate and maintain the platforms that run our applications
    -Architected Solutions
    -Reverse proxies, Caching systems, Services
    -Layer 7 networking
    -CDN, DNS, SSL, Load Balancing
    -Cloud Engineering
    -Private, Oracle, Azure, AWS, GCP
    -Automated Infrastructure
    -Terraform, Kubernetes
    -Logging
    -Monitoring and Alerting
REPORTS TO:
Information Systems Manager
QUALIFICATIONS AND REQUIREMENTS:
3-5 years of software development experience required
2-3 years general Application/Systems Administration experience required
Experience with Azure and Oracle Cloud required
Experience developing in NodeJS, Python, Ruby, Java/Groovy, & Javascript required
Experience with AD and Azure AD required
Experience with Linux Red Hat, Debian, Ubuntu CentOS required
Experience working in a high traffic enterprise environment required
Experience with scripting language Powershell, Groovy, JavaScript, NodeJS, VBS, Bash required
SSL and certificate management, sSH and RSA, Oauth 2.0, cloud-based storage required
Experience with Kubernetes required
Advanced knowledge of web-based, service-oriented applications, and testing tools required
Understanding of software load balancing, feature switching, service discovery required
Advanced knowledge with Caching systems and techniques (memcached, Redis, Varnish)
Advanced experience with CI/CD systems
Advanced knowledge of the Linux operating systems CLI
Understanding of complex web hosting configuration components, including firewalls, load balancers, CDNs, web and database servers
Experienced in server-side scripting languages
Understanding of Configuration management systems (puppet/chef/etc)
Proficient with containerization (Docker) and container orchestration (Kubernetes)
Log aggregators (Log Analytics, Splunk, etc)
Network- Telnet, IP/Ifconfig, Port
Security (Palo Altos)
Command Line Languages Powershell, Ansible, Bash, etc  Git
TECHEAD's mission is to make our on-site associates successful by placing them in the right environment so they can grow and prosper. How we treat and respond to our clients and employees is a reflection of who we are and makes us stand out from the rest. Keeping our business focused on building and maintaining relationships with our employees and clients is the key to our success. We won't strive for anything less.
TECHEAD provides equal employment opportunities (EEO) to all employees and applicants for employment without regard to race, color, religion, gender, sexual orientation, gender identity or expression, national origin, age, disability, genetic information, marital status, amnesty, or status as a covered veteran in accordance with applicable federal, state and local laws governing nondiscrimination in employment in every location in which the company has facilities. This policy applies to all terms and conditions of employment, including, but not limited to, hiring, placement, promotion, termination, layoff, recall, transfer, leaves of absence, compensation, and training.
For more information on TECHEAD please visit www.techead.com.
No second parties will be accepted.
Apply with Google
Apply with Twitter
Apply with Github
Apply with Linkedin
Apply with Indeed
Stack Overflow