Systems Architect – ERP Integrations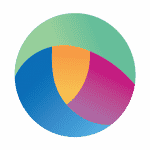 TECHEAD
Always Connecting, Always Evolving.
TECHEAD is seeking qualified applicants for the following Contract position – Systems Architect – ERP Integrations / Charlotte NC – (JOB-18895). If you are looking for a new opportunity and this position looks to be a fit, please apply to see the TECHEAD difference that has made us successful for 30+ years!
You can find more about our team and values by checking us out at TECHEAD.com or on Glassdoor

Job Description:
System Architect | 18895

Hybrid – Charlotte, NC

Contract – 18 months
No C2C Candidates
The System Architect for Integrations is a contractor position responsible for designing and implementing complex integrations between various enterprise systems as part of the ERP Transformation to Workday to meet its business requirements and support its operations. Documentation and research of current integrations in addition to design and implementation of the new ERP are core responsibilities of this position. This position will work under the general direction of the Application Development and Integration Manager the  Enterprise Applications division. Strong collaboration skills will be essential for engagement with internal stakeholders to understand their requirements and develop efficient and scalable solutions that align with industry standards.
Responsibilities:
Collaborate with internal and external stakeholders to gather requirements for integrations with the ERP system.
Develop and maintain technical designs and specifications for integrations, including data mapping, workflows, and system architecture.
Build, test, and deploy integrations, ensuring they meet quality standards and are compatible with the ERP system.
Provide technical guidance and support to project teams and stakeholders throughout the integration lifecycle.
Conduct code reviews and perform system testing to identify and resolve issues.
Develop and maintain documentation for integrations, including user manuals and technical specifications.
Keep up-to-date with industry trends and best practices related to enterprise system integrations. 
Thorough knowledge transfer to city staff throughout the contract Role: 1. Analyzing business processes: The ERP system architect will work with various stakeholders to analyze the organization's business processes and identify areas where an ERP system can improve efficiency and productivity. 2. Designing technical architecture: Based on the requirements identified during the analysis phase, the ERP system architect will design the technical architecture for the ERP system. This includes defining the system's data model, integration points, and interfaces with other systems. 3. Overseeing implementation along with the ERP Solution Delivery Owner and Lead and the Application Development and Integrations Manager. The ERP system architect will work with the development team to ensure the system is implemented according to the design. They will also provide guidance and support throughout the implementation process. 4. Testing and quality assurance: The ERP system architect will oversee the testing and quality assurance of the system to ensure it meets the organization's requirements and is free of defects. 5. Maintenance and support: Once the ERP system is implemented, the ERP system architect will provide ongoing maintenance and support to ensure the system continues to meet the organization's changing needs.
Qualifications:

Bachelor's or Master's degree in Computer Science, Software Engineering, or related field. 
Proven experience as a System Architect or similar role, with a focus on enterprise system integrations.
Strong understanding of ERP systems and their integration with other on-prem and SaaS enterprise systems, such as CRM and SCM.  Knowledge of integration platforms
Experience with programming languages, such as Java, Python, React, or Ruby.
Excellent communication skills, with the ability to explain technical concepts to non-technical stakeholders.
Ability to work independently and as part of a team, with strong problem-solving skills and attention to detail.
TECHEAD's mission is to make our on-site associates successful by placing them in the right environment so they can grow and prosper. How we treat and respond to our clients and employees is a reflection of who we are and makes us stand out from the rest. Keeping our business focused on building and maintaining relationships with our employees and clients is the key to our success. We won't strive for anything less.
TECHEAD provides equal employment opportunities (EEO) to all employees and applicants for employment without regard to race, color, religion, gender, sexual orientation, gender identity or expression, national origin, age, disability, genetic information, marital status, amnesty, or status as a covered veteran in accordance with applicable federal, state and local laws governing nondiscrimination in employment in every location in which the company has facilities. This policy applies to all terms and conditions of employment, including, but not limited to, hiring, placement, promotion, termination, layoff, recall, transfer, leaves of absence, compensation, and training.
For more information on TECHEAD please visit www.techead.com.
No second parties will be accepted.