Systems/ Network Engineer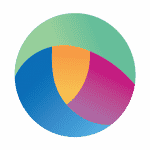 TECHEAD
Always Connecting, Always Evolving.
TECHEAD is seeking qualified applicants for the following Direct Hire position – Systems/ Network Engineer / Chesapeake VA – (JOB-18476). If you are looking for a new opportunity and this position looks to be a fit, please apply to see the TECHEAD difference that has made us successful for 30+ years!
You can find more about our team and values by checking us out at TECHEAD.com or on Glassdoor

Job Description:

TECHEAD is seeking a Systems/ Network Engineer to join the team of a local healthcare organization in Chesapeake, Virginia!   This person should be excited about working on a smaller team that is responsible for managing both the Windows systems and the Cisco networking sides of the organization.  You'll be able to lead projects, dig into cutting-edge technologies, and keep your skills sharp across a wide range of areas! 
~ Location: Chesapeake, VA (Hybrid; Some remote work)

~ Direct Hire

~ Must be vaccinated for COVID-19 or have a medical/religious exemption
Permanent residents only, no c/c.
We know that NO engineer is an expert in everything, but you should feel excited about digging into a wide variety of technologies and learning new things!  Some of the things you can expect to do on this smaller team:
Operating the organization's IT systems, networks, and applications, and ensuring the stable operation of these systems and network connections.
Providing supplemental support to an existing desktop support role.
Planning, developing, installing, configuring, maintaining, supporting, and optimizing all network software and communications links.
Analyze and resolve end-user software programs and connectivity issues and provide peer and end-user training where required.
Maintain and administer computer networks and related computing environments.
Perform data backups and disaster recovery operations.
Diagnose, troubleshoot, and resolve hardware, software, or other network and system problems, and replace defective components when necessary.
Configure, monitor, and maintain email applications or virus protection software.
Operate master consoles to monitor the performance of computer systems and networks, and to coordinate computer network access and use.
Monitor network performance to determine whether adjustments need to be made, and to determine where changes will need to be made in the future.
Analyze equipment performance records to determine the need for repair or
Confer with end-users about how to solve existing system problems.
Recommend changes to improve systems and network configurations, and determine hardware or software requirements related to such changes.
Design, configure and test computer hardware, networking software and operating system software.
Perform routine network startup and shutdown procedures, and maintain control
Load computer tapes and disks, and install software and printer paper or forms.
Train people in computer system use.
Maintain logs related to network functions, as well as maintenance and repair records.
Gather data pertaining to customer needs, and use the information to identify, predict, interpret, and evaluate system and network requirements.
Coordinate with vendors and with company personnel to facilitate purchases.
Provide technical support for voice services and equipment, such as private branch exchange, voice mail system, and telecom system.
Provide on-call technical support 24x7x365; participation in the existing on-call rotation is mandatory
Skills you'll need to bring to the table:
3+ years' experience working as a system engineer, network engineer, or combination of both.
Required: Experience working with Cisco networking systems OR Windows Servers.   
You should already have led IT projects OR feel confident enough in your skills that you're ready to step into that role.
Preferred: Palo Alto, SCCM, Route/Switch, Citrix, Office 365, SharePoint Online, Exchange Online, Active Directory, Azure, 3rd party remote access tools to troubleshoot remote user incidents, VPN and other remote tools.
Bachelor's degree in Computer Science preferred.  In lieu of that: High school diploma or equivalent with experience equivalent to that of a bachelor's degree.  
Current professional level certification from a nationally recognized technology Vendor (Microsoft, VMware, Citrix, Cisco, EMC, NetApp, Pure Storage, etc.).
TECHEAD's mission is to make our on-site associates successful by placing them in the right environment so they can grow and prosper. How we treat and respond to our clients and employees is a reflection of who we are and makes us stand out from the rest. Keeping our business focused on building and maintaining relationships with our employees and clients is the key to our success. We won't strive for anything less.
TECHEAD provides equal employment opportunities (EEO) to all employees and applicants for employment without regard to race, color, religion, gender, sexual orientation, gender identity or expression, national origin, age, disability, genetic information, marital status, amnesty, or status as a covered veteran in accordance with applicable federal, state and local laws governing nondiscrimination in employment in every location in which the company has facilities. This policy applies to all terms and conditions of employment, including, but not limited to, hiring, placement, promotion, termination, layoff, recall, transfer, leaves of absence, compensation, and training.
For more information on TECHEAD please visit www.techead.com.
No second parties will be accepted.