Phil Conein.     
President and Co-Founder, TECHEAD
33 years ago this month, Philise and I started a small graphics support services company, which eventually became known as TECHEAD. Through many pains and gains, we grew TECHEAD to become a nationally recognized, award-winning company providing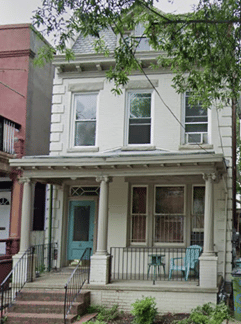 creative and IT staffing solutions to Fortune 100 companies and government entities across the U.S.
We often get asked, How did you do it? It's an interesting story, and timely right now. It's one that not many people have heard.
March 15, 1988. I went downtown to file for a business license with the City of Richmond. Philise and I were still dating at the time, and together we started C-Design, a graphics service bureau. We ran our business out of our one-bedroom apartment in Richmond's Fan District.
Our first client was THE WASHINGTON POST. I billed $800 for a 5-day project, working on-site at the Post's famous headquarters building in Washington, D.C. Glamourous? Not! My workspace was located in the bowels of the building where I sat all day at an old metal desk that clearly had seen better days. I averaged about $8 an hour after paying for parking. Really, I lost money, after counting the start-up cost. My only equipment at the time was an IBM PS/2 Model 50, 286 Intel chip with 1 MB of RAM, 30 MB HD. I carried it in with me each day, on site.
After a year, our clients wanted more services from us, beyond automated presentations. They wanted slides and color overheads. This required more technology and equipment. Philise and I needed more capital to take our company to the next level. We didn't have a commercial line of credit or a credit card that could cover our overhead. Our parents were not in the position to lend us money, and they didn't understand the technology or understand our desire to be independent.
By 1990, after eight years of dating and our business partnership flourishing, Philise and I decided to get married. But instead of a traditional wedding where the couple receives gifts for their new home and lifestyle, we hit up all of our relations for cash and a simple wedding. Yes, we used the wedding to seed our business.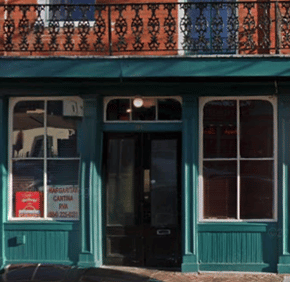 Imagine hitting up your parents and friends to say, "We need cash instead of wedding gifts." (It's a more common trend today, but back in our day, extremely rare.) Well, it worked, because we raised $6,000 from them! And we have the check to prove it. It allowed us to move our office from our apartment to 107 N. 18th Street in Richmond's historic Shockoe Bottom district. We took $2,000 for a rent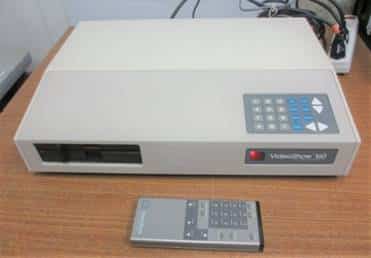 deposit on the office space. We took another $2,000 to purchase a General Parametrics VideoShow 160 slide machine, considered to be cutting edge technology back in the day. Philise and I used $1800 for our wedding.
So we got married and invested in our future. And the futures of many clients and talented job seekers.
As we were barely unpacked from moving into our new office, Wheat First Securities – one of our early desktop services clients – asked us to help them find temp workers. We knew numerous talented freelance graphic designers and after some quick phone calls, we found the temps that Wheat needed for their projects. As Wheat and others began asking us to find them more temps, our business began to morph from a graphics service bureau to a creative and IT staffing company.
With this move towards staffing services, we needed a new name to reflect this. We started to re-brand with the name DesktopTemps. But we found out there was a competitor in Boston called Desktop Personnel, and they were threatening trademark infringement. Our hearts broken, we needed to find another name that would fit our business brand moving forward.
In 1998, Philise and I came up with the brand name of TECHEAD when the president of a telecommunications company from Virginia Beach called out of the blue and asked us to find him a VP of Operations. I was writing down the job description when I wrote down Technical Headhunting. After finishing the phone call, I stopped to look at what I wrote down.  Then I went through the process of simplification. Technical Headhunting became TechHead. I shared this with Philise and she advised me to remove the extra "h". The new name was just 7 letters and guess what? TECHEAD fit perfectly on a car license plate.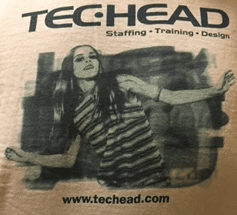 I had that license plate for so long that people would recognize me. My competitors knew who I was visiting! Philise and I still love the brand. We are so lucky that most top internal brands have less than 10 letters in their names. Go ahead and write them down: Facebook. Google. Apple. Amazon. Uber. Lyft.
Get In Touch With Us Today