Lisa Beauchamp
Senior Recruiter, TECHEAD
As a Senior Recruiter, I am committed to providing candidates with the best job search experience possible, while finding them roles that are the right fit for them.   This includes the areas of technology, work environment, job duties – all while making sure the role meets a candidate's career goals.
How long have you worked at TECHEAD and what do you like most about working here?
I've been at Techead since October 2020.  I love the team here, and my personal dedication to transparency and a positive candidate experience really fits in well with the mentality of my colleagues and the leadership team here!  From the start, everyone was very welcoming and accommodating, and I enjoy working on a team that is so supportive!
Tell us about your home workplace set up.
I have a dedicated workspace in a spare room where I can focus on work and shut out potential distractions – well, most of them!  I still have an elderly cat who likes to wander in for attention from time to time!  Thankfully, my work is largely paperless, so as long as I have a notebook, laptop, and second monitor, I'm good to go!
Occasionally, when the weather is nice I'll work in my sunroom for an afternoon, just to get a change in scenery.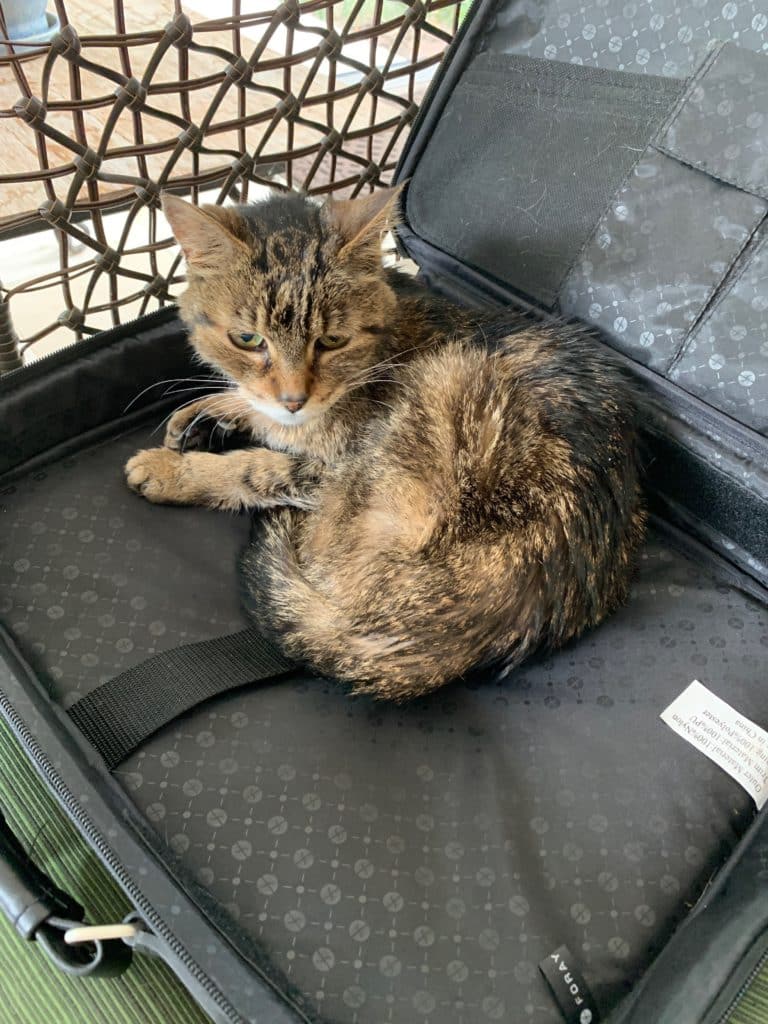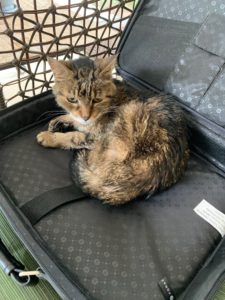 What is keeping you productive and innovative in your remote work-from-home life right now?
I like to work in "sprints" while working from home.  I tend to work 90-120 minutes before taking a 10 minute break to get up and stretch.  Like many people out there, I've found that I'm actually more productive from home than I am in an office, so it's a good fit for me.  And Spotify is a must!
What advice would you give to anyone looking for a job right now?
So often, finding a great role is all about hearing about the right job, at the right time, in the right point in your career.  Having those conversations is less about chance and more about making sure you have a strong network of professionals that know you and can keep you top of mind when that amazing opportunity opens up.  I always encourage people to foster that strong network – keep in touch with people you enjoyed working with at previous companies and always be open to having a conversation with someone new in the industry – you never know what connections will be made and what doors will open for you down the road!
What advice would you give to an employer trying to navigate the hiring process in the time of COVID?
Don't be afraid of recent experience gaps!  I've spoken with many people who have ridden an unemployment wave through much of 2020 – often times starting with a RIF early in that year.  These people – many of them very talented – are competing against a large group of jobseekers and often find that they are getting pushed aside for those with more recent experience.  I think that, while experience gaps should always be discussed, this past year should be seen as an anomaly in many people's work history.  Don't be afraid to talk with someone simply because they've been on the job hunt for a while!
How are you staying entertained during social distancing? Any new hobbies or pastimes?  
We have always been people to get out to the walking trails in our local park (Rockwood Park is our favorite!), but when we realized a year ago that social distancing wasn't disappearing soon, my husband and I really started searching out more local green spaces to escape to.  This year, we've made it a goal to hit every park in the James River Park System, so we're working through that list.   We also both motorcycle – which is the ultimate social distancing pastime!
Get In Touch With Us Today