At TECHEAD we have built our organization on recruiting the right people for our clients and cultivating strong relationships. We bring that same conviction when hiring our own employees and preserving those connections. To showcase the incredible talent of our team, we want to shine a spotlight on individual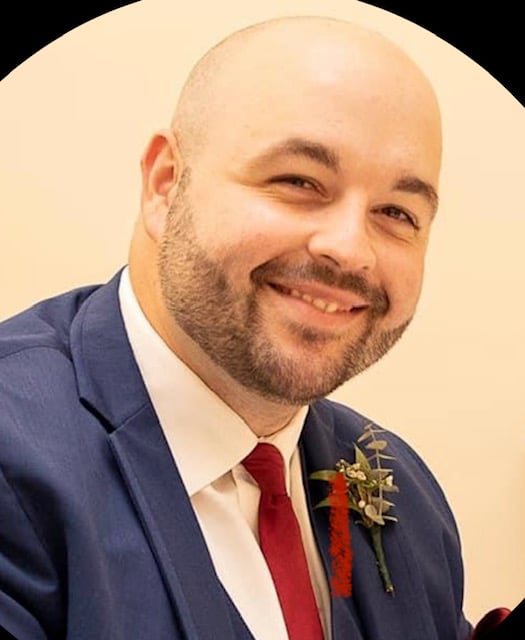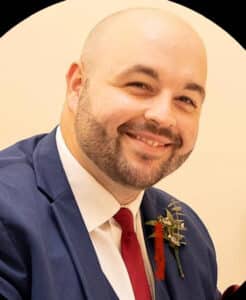 employees each month. This month, our Employee Spotlight is on TECHEAD Federal Recruiter, David Cole.
David joined the team at TECHEAD in April of 2023 as a federal recruiter. He lives in Buckhead, GA and enjoys binge watching tv shows and movies, watching sports and golfing. We asked David a few questions to get to know him better:
What is your favorite part of working at TECHEAD? I enjoy working for TECHEAD because of the overwhelming welcoming and collaboration of the team. Starting at a new place can be a little scary. You wonder if you belong or will fit in, but I never felt that through onboarding and after starting with TECHEAD.
What are you most proud of in your career so far? Sticking with it! It's been a bit of a rollercoaster for me in this industry, but I am proud to have stuck with it and continue on a path to success.
How would you describe your company culture? Work hard, play hard. You have to love environments that know how to roll up their sleeves and put your head down to achieve goals, but also an environment that loves to celebrate, not only those goals but also those who helped make it happen.
What's one thing people don't know about you that they would be surprised to find out? Most people would be surprised to find out that I have never seen any of the Lord of the Rings movies.
What piece of advice would you give to your younger self? I heard Tom Hanks say, "This too shall pass." This let me know that whatever you're going through – whether good or bad (mostly bad) – just know that it will pass, and things will be okay.
What do you think makes our team culture unique? The combination of people in different locations, with different backgrounds and personalities, along with the overall consensus of wanting everyone to succeed.
If you could have any superpower, what would it be? I would love to have super speed. The ability to get to places within a blink of an eye, and not have to sit in Atlanta traffic.
What do you enjoy most about working at TECHEAD? The respect, care, understanding and support of the employees from the top down. The leadership wants to hear what you have to say, and actually takes it into consideration.
What is one thing you wish people knew about your job? The fulfilment of receiving a "thank you" from someone after they just landed their dream job.
Where do you live and who do you live with? Acworth, GA (35 minutes north of Atlanta)
What hobbies do you have? Binge watching shows and movies, watching sports and golfing.
Is there one TV show you never miss? The Office (The Mandalorian is a close second)
What is your favorite movie? Gladiator
What's your favorite food and drink? Chicken Alfredo! And anything with caffeine.
Favorite place to eat/drink around town? Elbow Room in Buckhead, GA. They have the best pizza and wing combinations in town.
Favorite cartoon character? SpongeBob SquarePants
Favorite sports team? Atlanta Falcons and The Ohio State Buckeyes
What do you want written on your tombstone? He was here for a good time not a long time.
Where is the coolest place you've ever visited? Fenway Park. Although I am a Yankees fan and have been to several ball parks there was nothing like the history and atmosphere when you go there.
What are three items still left on your bucket list? 1) See the Northern Lights, 2) Throw the first pitch at any baseball game, 3) Be the voice for a character in an animated film or show.
Do you have any heroes (sports, business, etc.)? I would say that my heroes are my peers. Everyone that I choose to surround myself with is my hero.
If you could splurge on one must-have item, what would it be? TaylorMade Stealth Driver (golf club)
When you were young, what did you want to be when you grew up? Veterinarian
Check back next month as we spotlight another dedicated TECHEAD team member.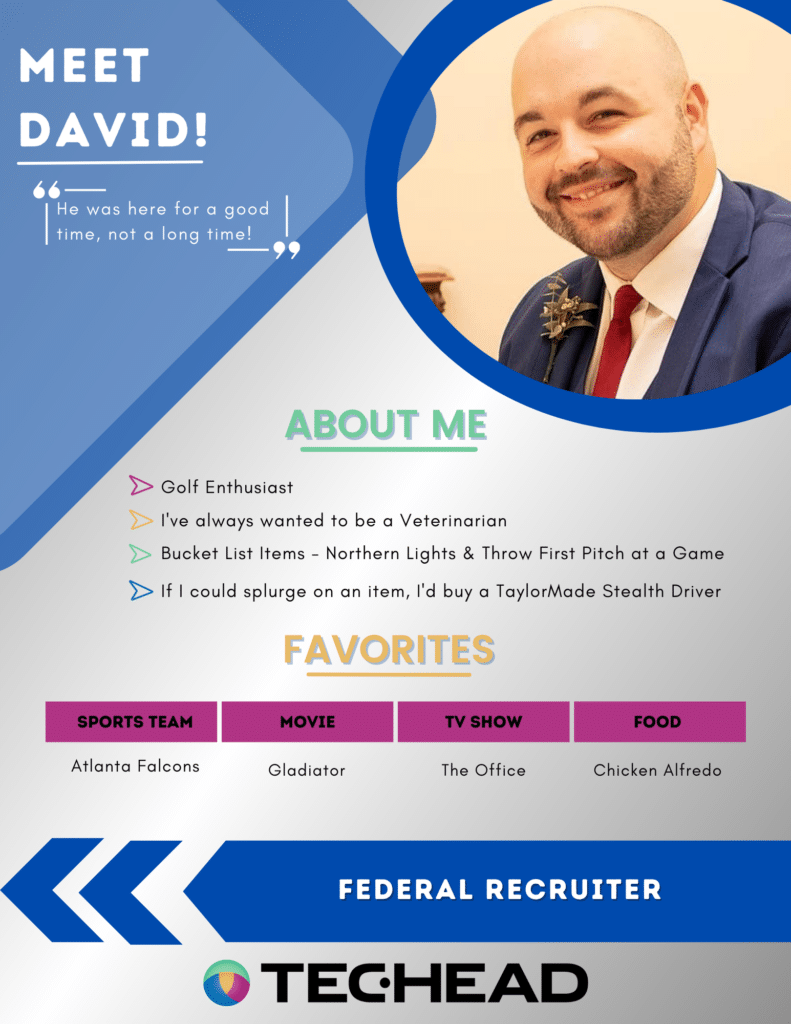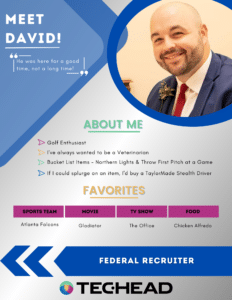 Get In Touch With Us Today